European Union - 500 euro - not printed - PNL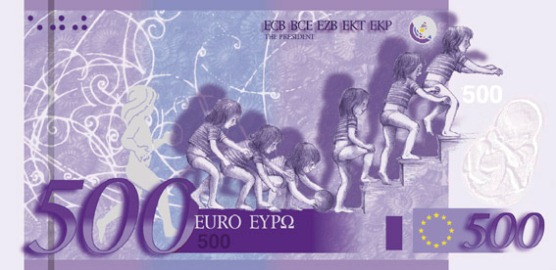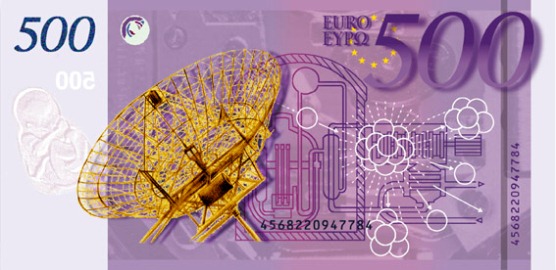 What's this? A note from the European Union? Well, yes and no. Before the design of the 1st series of Euro banknotes was chosen a competition was held where designers could enter with their proposal for the new banknotes. In September 1996 the competiton closed and 44 proposals were entered. In December 1996 the winner was announced: the design by Robert Kalina we now have in our wallets.
One of the other proposals was from Patricia Vouez Uccle and Monique Golaire from Belgium. There design for the 500 euro note shows a large satellite dish antenna. Their entire set can be viewed here and the other designs that didn't make it, can be seen here.