Iran - 5000 rials - 2009 - P150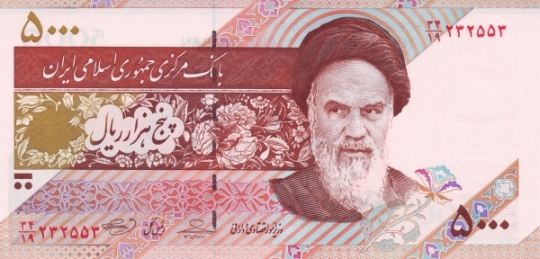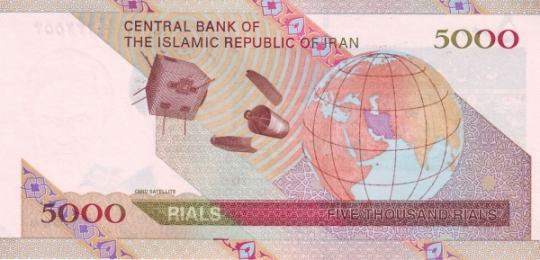 This 5000 rials note from Iran is all about astronomy. On the back of the note we see the Omid satellite which was launched by the Safir 2 carrier rocket (also depicted on the note). The two spacecrafts are shown above Earth with a highlighted Iran. The rocket with the satellite was launched on 2 February 2009 to coincide with the 30th anniversary of the Iranian revolution.
President Ahmadinejad said the satellite was launched to spread "monotheism, peace and justice" in the world. It is however a data-processing satellite for research and telecommunications. Omid was reported to have successfully completed its mission without any problems. It completed more than 700 orbits over seven weeks.