Scotland (Royal Bank of Scotland) - 10 Pound - 2017 - PNL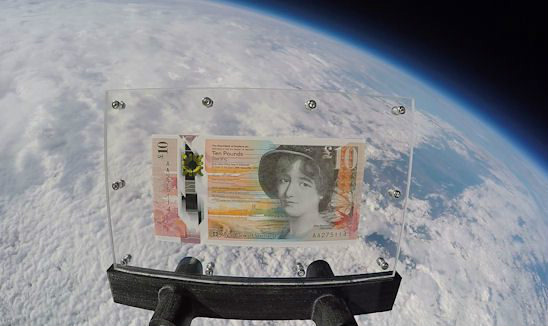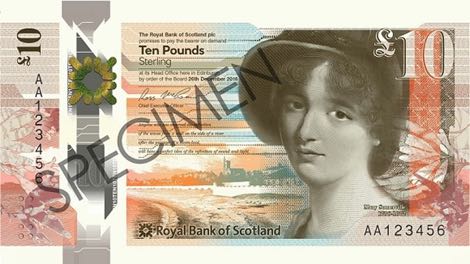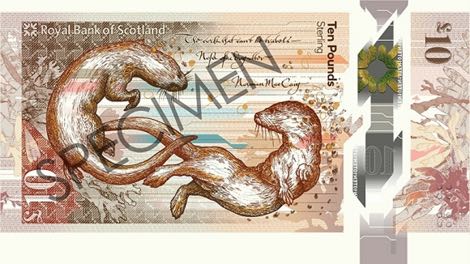 The Scottish note features the Scottish scientist and astronomer Mary Somerville. Mary Fairfax Somerville (26 December 1780 – 29 November 1872) was a Scottish science writer and polymath. She studied mathematics and astronomy, and was nominated to be jointly the first female member of the Royal Astronomical Society at the same time as Caroline Herschel. When John Stuart Mill, the British philosopher and economist, organised a massive petition to Parliament to give women the right to vote, he had Mary put her signature first on the petition. When she died in 1872, Mary Somerville was hailed by The Morning Post as "The Queen of Nineteenth-Century Science".
The launch of the new note has been quite spectacular because in honor of Mary Somerville the note was launched not only into circulation but also into space by the Royal Bank of Scotland!