Brazil - 100 cruzeiros - 1956 - P153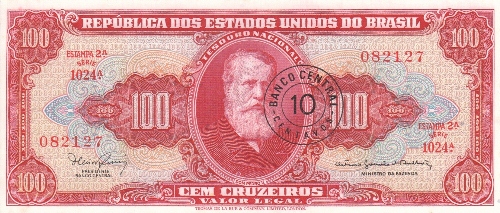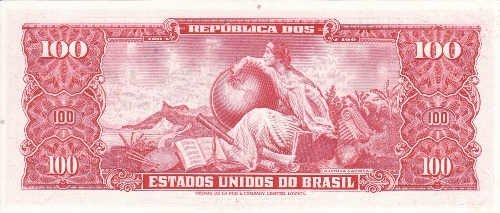 This 100 cruzeiros note is the one from 1966. There have been other versions as well in 1943, 1949, 1956, 1963 and 1964. The back of the note shows an allegory of science, including a telescope. The front of the note depicts emperor Don Pedro II, the second and last emperor of Brazil, who was devoted to science and was friends with many scientists.
The other versions of this note after the click.
1943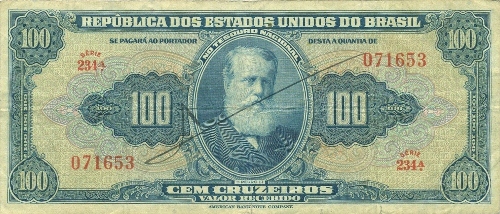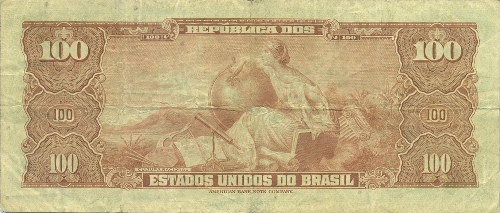 1949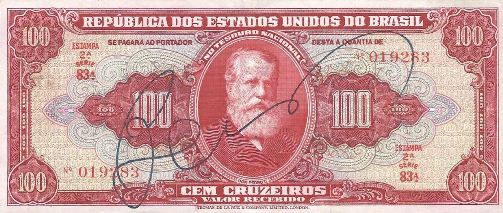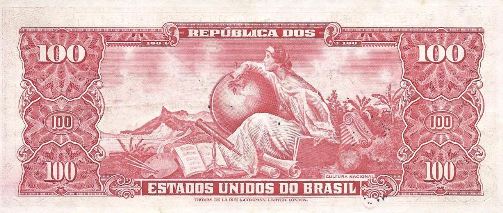 1956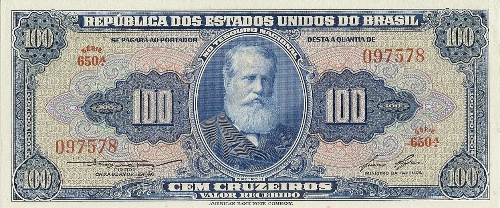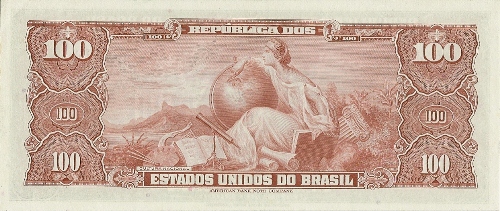 1963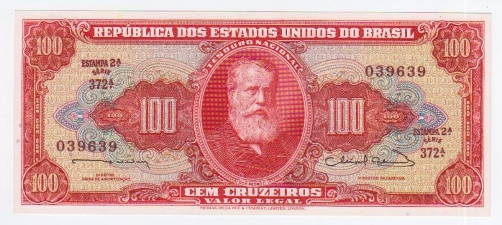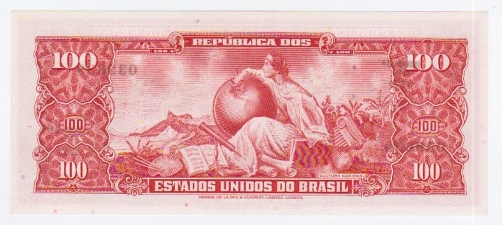 1964