Croatia - 1 dinar - 1991 - P16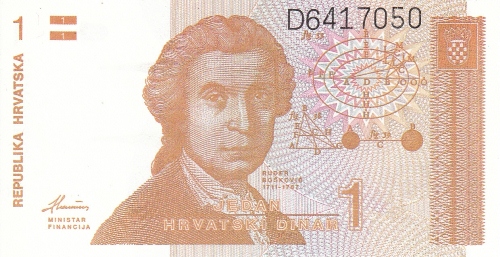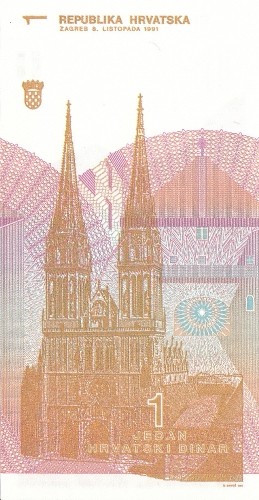 Croatia's first series of banknotes after their split from Yugoslavia shows the Croatian astronomer, physicist, mathematician, philosopher, diplomat, poet, theologian, Jesuit priest and polymath Ruder Josip Boskovic (1711 - 1787). He made many contributions to astronomy, including the first geometric procedure for determining the equator of a rotating planet from three observations of a surface feature and for computing the orbit of a planet from three observations of its position. In 1753 he also discovered the absence of atmosphere on the Moon.
His image was used on the notes of 1, 5, 10, 25, 100, 500 and 1000 dinars (all from 1991 and catalogued as P16-22), 2000, 5000, 10,000 dinars (all from 1992 and catalogued as P23-25) and the 50,000 and 100,000 dinars note (from 1993, P26 and P27). The rest of the series can be seen after the click.
5 dinars - P17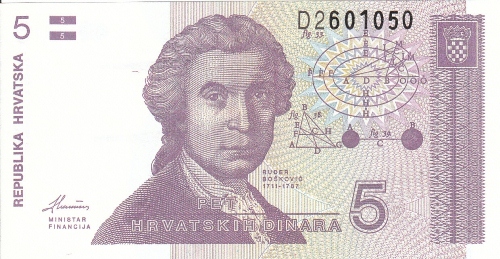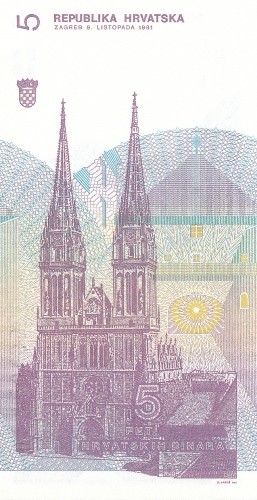 10 dinars - P18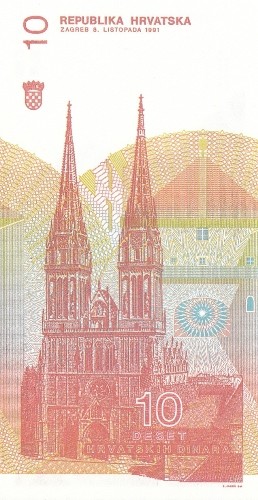 25 dinars - P19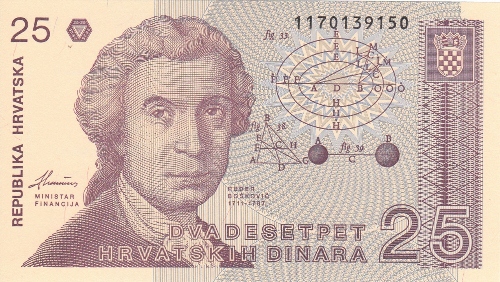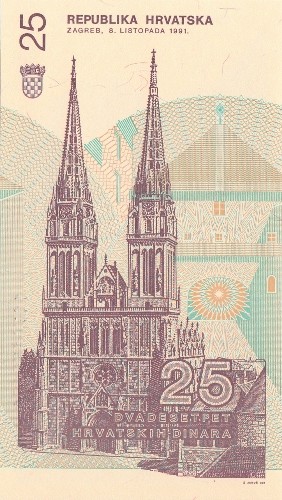 100 dinars - P20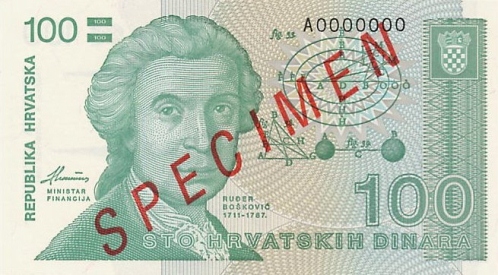 500 dinars - P21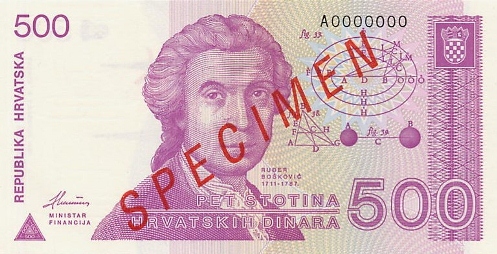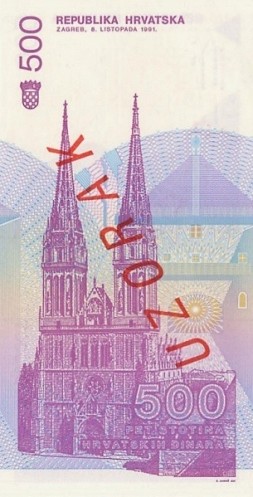 1000 dinars - P22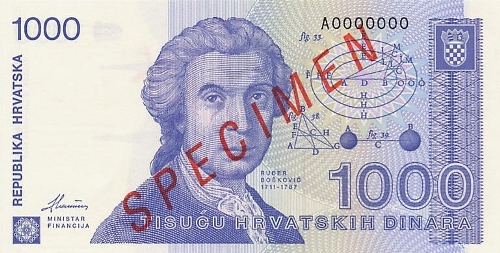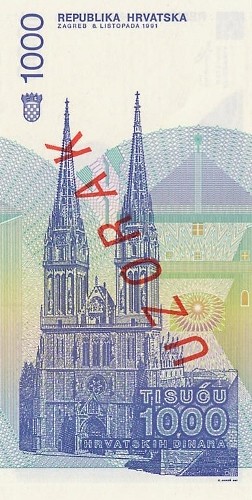 2000 dinars - P23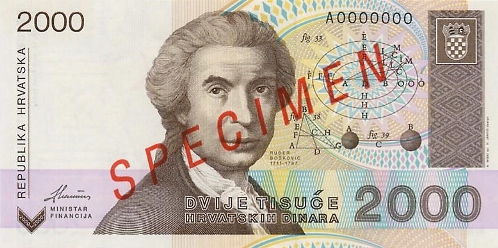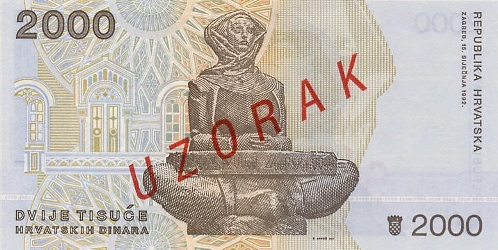 5000 dinars - P24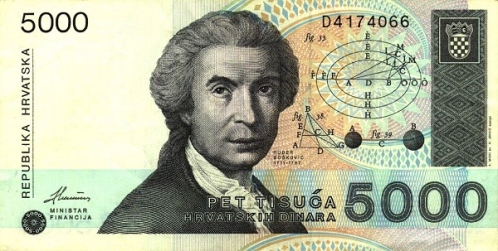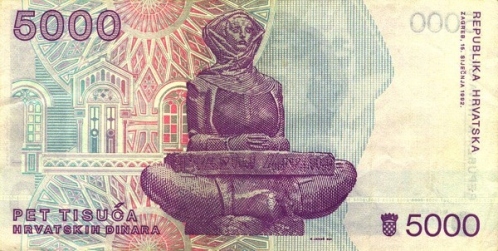 10,000 dinars - P25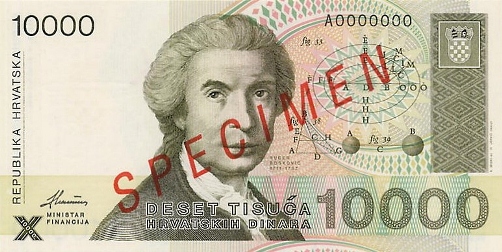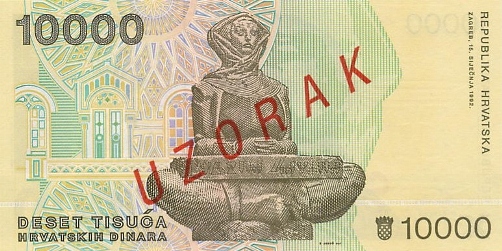 50,000 dinars - P26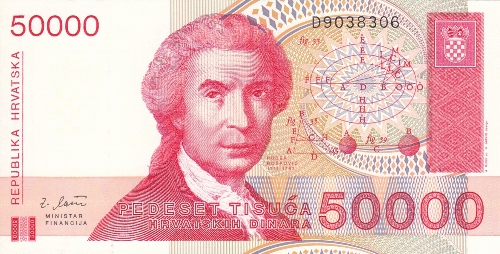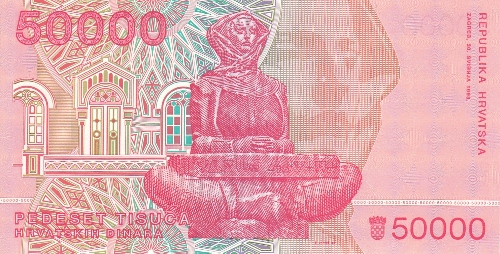 100,000 dinars - P27