Thailand - 50 baht - 2004 - P112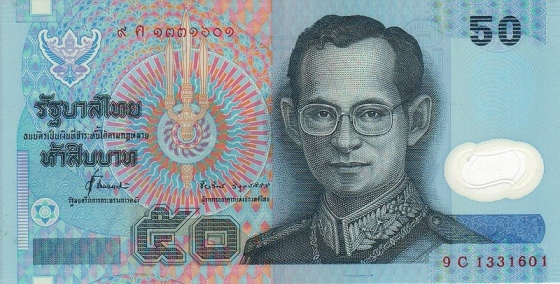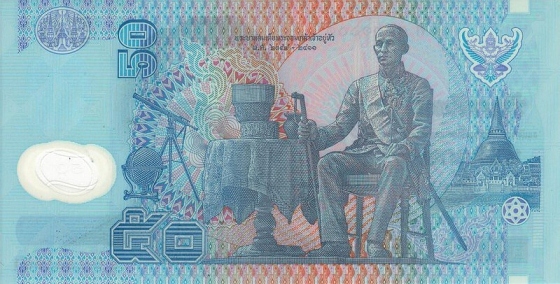 Thai banknotes usually honour the present and past monarchs. This 50 baht note has the present King Bhumibol Adulyadej in the uniform of the Supreme Commander of the Armed Forces on the front. The back shows King Mongkut (1804-1868), who is most famous in the West for being the king depicted in the movie "The King and I". His full name is Phra Bat Somdet Phra Poramenthra Maha Mongkut Phra Chom Klao Chao Yu Hua, so let's stick to King Mongkut.
During his reign, the pressure of Western expansionism was felt for the first time in Siam. Mongkut embraced Western innovations and initiated the modernization of Siam, both in technology and culture, earning him the nickname "The Father of Science and Technology" in Siam. On the banknote we can see a telescope as a symbol of this scientific attitude.