Fiji - 2000 dollars - 2000 - P103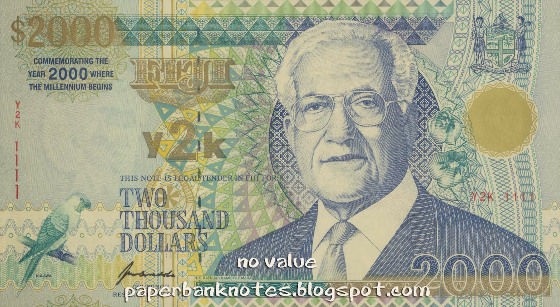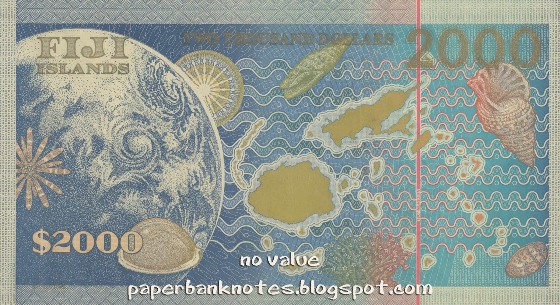 This absolutely beautiful note was issued by the Reserve Bank of Fiji in 1999 to commemorate the new Milennium. Fiji was then, in the year 2000, the first country to see the new Millennium (now it would be Western Samoa). This note was issued as a lot of just 2000 pieces and sold at a premium. The current highest denomination in Fiji is 100 dollar so this banknote, though official legal tender, won't have seen much circulation.
On the back of the note we can see a stunning image of our planet as seen from space.
(Images from paperbanknotes.blogspot.com)