Macau has authorised both the Banco Nacional Ultramarino and the Bank of China to issue commemorative notes of 10 petacas celebrating the Lunar New Year from 2012 to 2023. This year the Monkey swings to us and in 2017 it's the Rooster's turn to crow (sorry, couldn't help myself...). Both notes have been issued at the same time just as last time with the Horse and the Goat.
The design of the new notes is pretty much the same as in previous years (2012: Dragon, 2013: Snake, 2014: Horse, 2015: Goat) but now with a pretty picture of a little monkey and a rooster on the front and back.
Is anyone else guessing that in 2023 we'll see a beautiful (and very expensive) numismatic product with all commemorative notes somehow combined into one frame or book or something? My bet would be some sort of zodiac design with the different notes in a circle around the flag of Macau.
Banco Nacional Ultramarino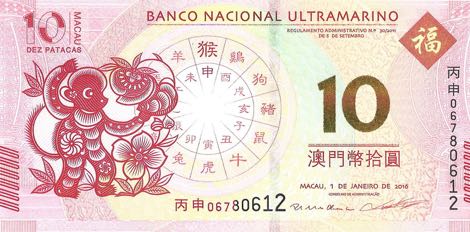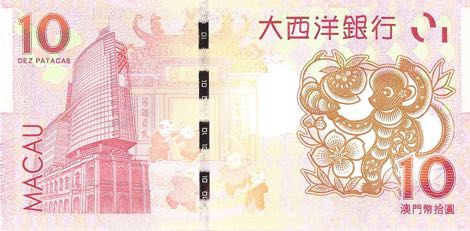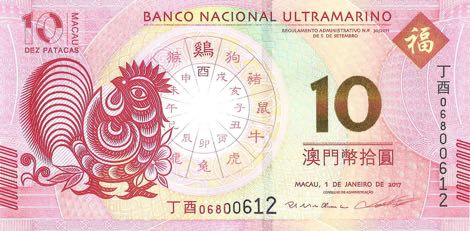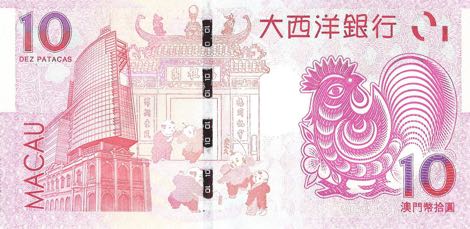 Bank of China