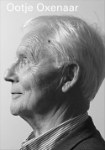 Sad news this week when it was announced that the famous Dutch banknote designer Ootje Oxenaar passed away at the age of 87. Ootje Oxenaar studied visual arts at the Royal Academy of Art in The Hague starting in 1947. From 1966 until 1985 he worked for the Nederlandsche Bank, where he designed two series of well known banknotes (the 'Erflaters' series featuring famous Dutch people from the past, and perhaps the most famous series of Dutch banknotes featuring for instance a lighthouse, a sun flower and a sandpiper).
He was the Director of Art and Design, Post and Telecommunications of The Netherlands. Oxenaar taught at the Rhode Island School of Design (RISD) in the graphic design department.
Below a few of his beautiful designs and here's a link to a previous post about him: "Oxenaar gave everyone the finger".