The three Scottish note issuing banks have each issued their version of new 20-pound banknote. The Royal Bank of Scotland has issued the first 20-pound Scottish banknote to feature a woman other than the Queen on its front.
The new polymer note features an image of Kate Cranston, the turn of the century entrepreneur who commissioned Charles Rennie Mackintosh to design her famous Glasgow venue. The 20-pound note is the third in a series of 'Fabric of Nature' themed notes made from De La Rue's Safeguard polymer material and contains a variety of new security features. In keeping with the Fabric of Nature theme, the new 20-pound note features illustrations of red squirrels on its reverse and also features the blaeberry fruit. It also includes extracts from 16th century Scottish poet Mark Alexander Boyd's work, Cupid and Venus.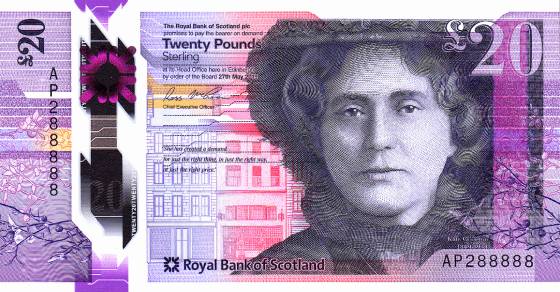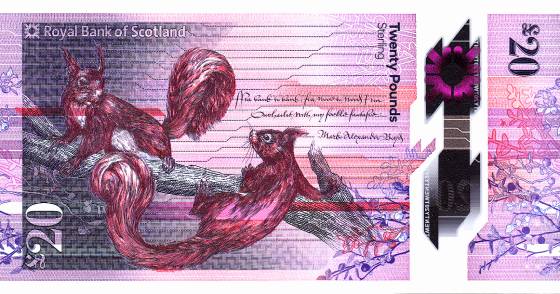 The 20-pound banknote from the Clydesdale Bank features an image of the legendary Robert the Bruce (1274-1329) on the front. Yes, the same guy from the movie Braveheart. The back shows St. Kilda.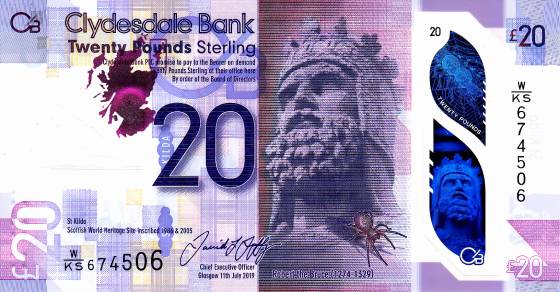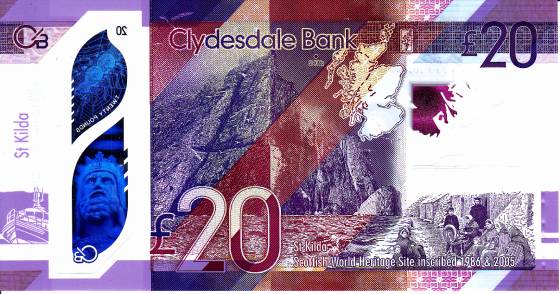 Last, but not least, the Bank of Scotland has issued two notes. The regular 20-pound note and a commemorative version.
Regular: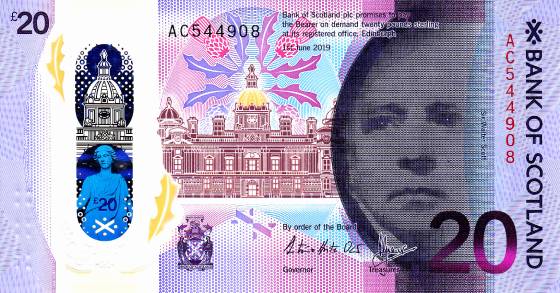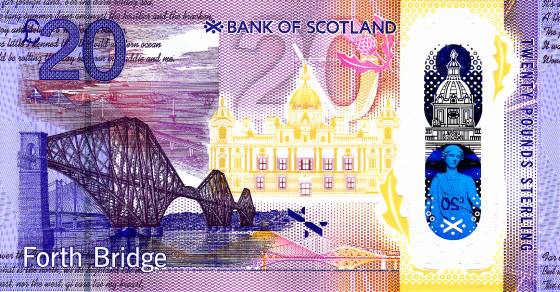 Commemorative: