Very interesting news from Hong Kong in this press release. It seems we can expect a bus load of new banknotes coming soon: "The Hong Kong Monetary Authority (HKMA), and the three note-issuing banks (NIBs) (Standard Chartered Bank (Hong Kong) Limited, Bank of China (Hong Kong) Limited and The Hongkong and Shanghai Banking Corporation Limited) announced today (Tuesday) the issue of the 2018 new series Hong Kong banknotes.
Consistent with the current series, the new series will consist of five denominations, each adopting the same colour scheme. It is the first time that the thematic subjects on the reverse side of the NIBs' new series banknotes are standardised for each denomination to facilitate easy recognition by the public. The selected thematic subjects represent different aspects of Hong Kong as an international metropolis, featuring its rhythm of life, recreation and entertainment, as well as its rich natural and cultural heritage. The five denominations depict respectively the position of Hong Kong as international financial centre (HK$1,000), the spectacular Hong Kong UNESCO Global Geopark (HK$500), Cantonese opera as our art and cultural legacy (HK$100), butterflies that inhabit Hong Kong (HK$50), and the popular dim sum and tea culture (HK$20). For aesthetic presentation of the subject and easy distinction from previous series, the reverse side of the banknote is in vertical orientation instead of the traditional horizontal layout.
The designs of all five denominations were unveiled today. The HK$1,000 and HK$500 notes will be put into circulation in the last quarter of 2018 and early 2019 respectively, and the lower denominations of HK$100, HK$50 and HK$20 will be ready for issue in batches between 2019 and 2020.
The new banknotes have incorporated advanced security features. Their placement on the banknotes is uniform across all five denominations. The six key features are:
Dynamic shimmering pattern – when the note is tilted, the shimmering ring in the pattern moves correspondingly.
Windowed metallic thread – when the note is tilted, the large and small rings on the metallic thread move correspondingly.
Enhanced watermark – the theme of the bauhinia flower is used such that the flower, leaves, bud and denomination numeral can be seen when the note is held up to the light.
Fluorescent see-through denomination – the patterns on the front and back, which are of a single colour under normal light, will appear as two fluorescent colours when exposed to ultraviolet light. The patterns on the front and back fit perfectly to form the denomination numeral when the note is held up to the light.
Concealed denomination – when the note is tilted under the light, the denomination numeral hidden in the background can be seen.
Embossed feel – raised printing gives the note a strong embossed feel by touch."
OK... So here are the images of banknotes we have so far:
Hong Kong and Shanghai Banking Corporation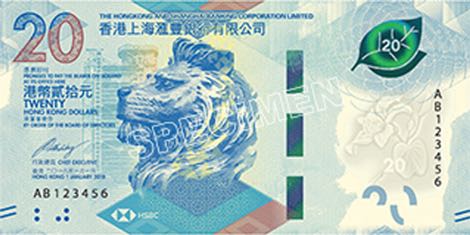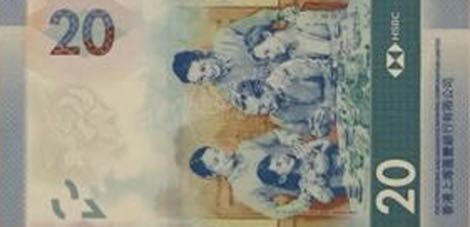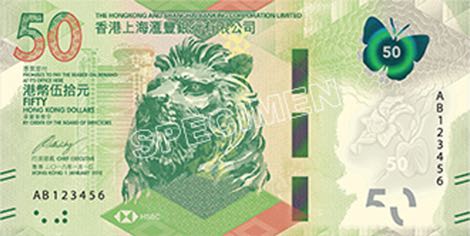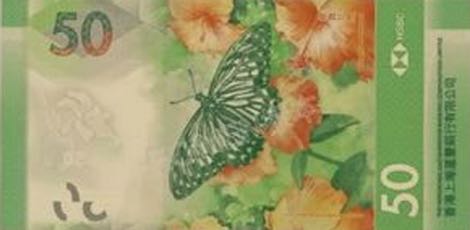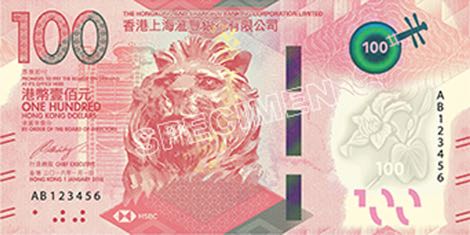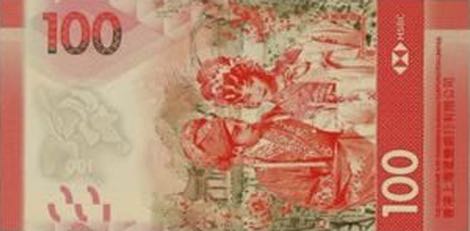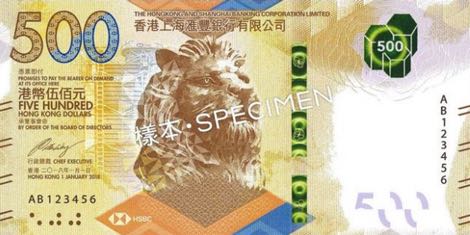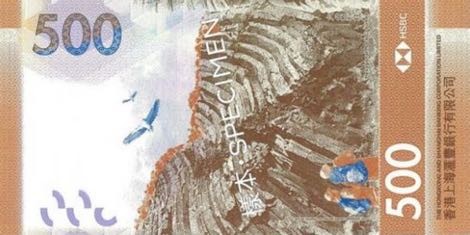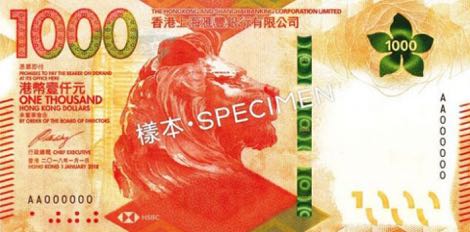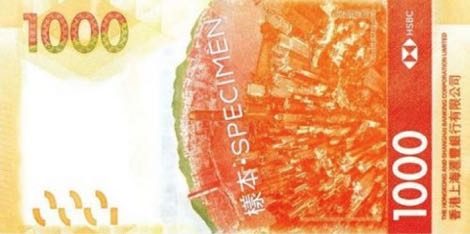 Standard Chartered Bank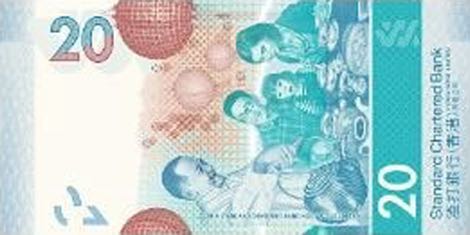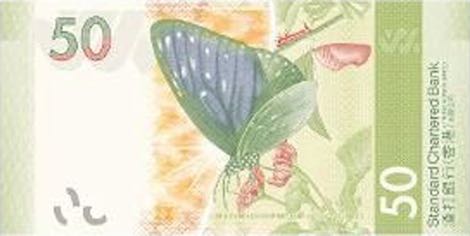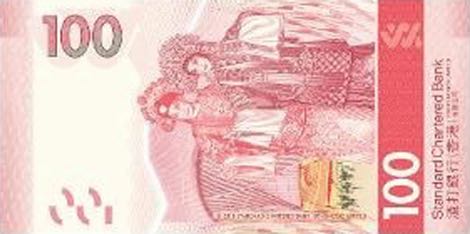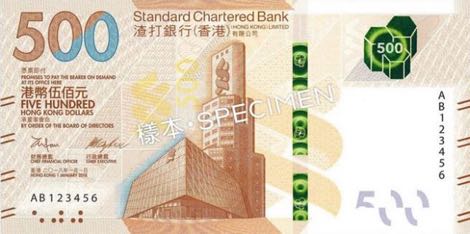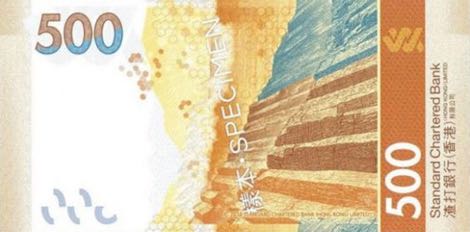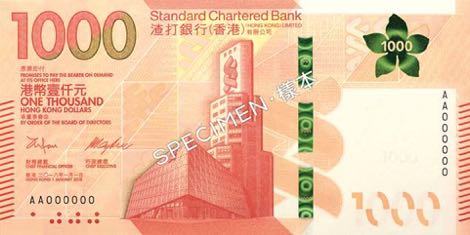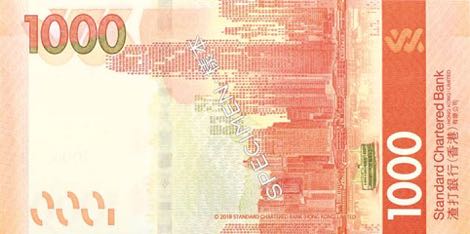 Bank of China