Samoa has issued a new type of their 100 Tala note. The image is more are less the same as the old note but this one has new signatures (Faumuina Tiatia Faaolatane Liuga and Maiava Atalina Ainuu-Enari) and there is pattern visible at the top and bottom of the note which wasn't there before.
Is it just me or does Samoa always nail it with their design? The last series of banknotes is stunning!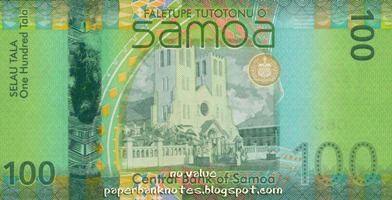 Pictures from another site, I'm looking for a 'clean' version without a link on it.