Joyous tidings fellow Europeans (and other people) for today the European Central Bank (ECB) has started issuing the new 10 euro banknote, the second note in the new Europa series.
A new design with some minor changes, updated security features which we already saw in the new 5 euro issued last year and with a new language: cyrillic. The design and theme is not spectacular different from what we already know, but I like the slightly different colour they've chosen.
Let's hope we can find the new note in our pockets a little bit faster than the new 5 euro which took quite long to find its way to the public.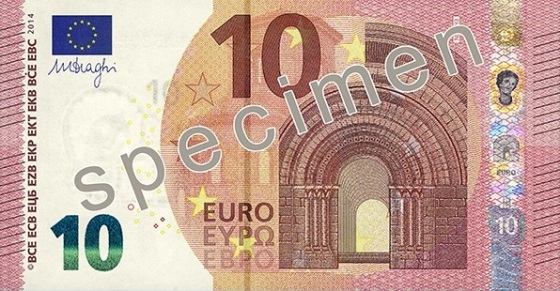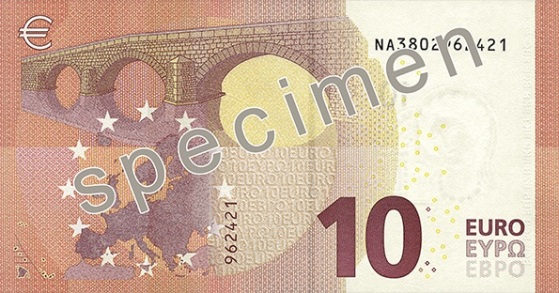 >> Press kit
>> Press release