More news from Armenia. The Central Bank of Armenia has released the concept design of the new series which will be issued from 22 November 2018, on the 25th anniversary of the introduction of the national currency.
These new notes were designed by Edward Kurginyan, Vardan Vardanyan and Suren Simonyan. In the new series we can see that the 100,000-dram note is not present but the Central Bank stated that the current notes will continue to be used. As for the new 2,000-dram note: that one will probably be released earlier than 22 November 2018 because of the high demand for this denomination.
The faces on the new notes are:
The concept design looks a lot like a fantasy note but I'm sure the final design will be toned down a bit as it usually is. But to be honest, I actually like the concept design a lot so I hope they won't dial it down too much.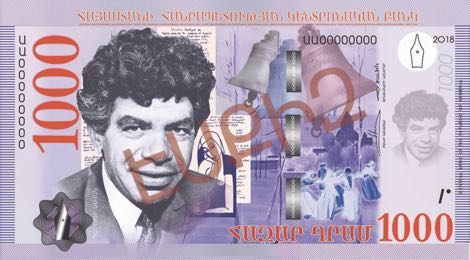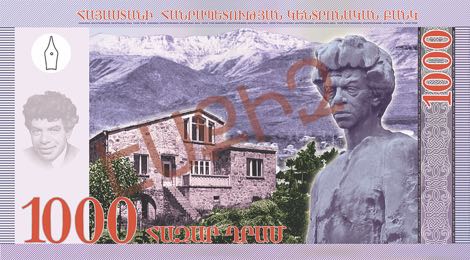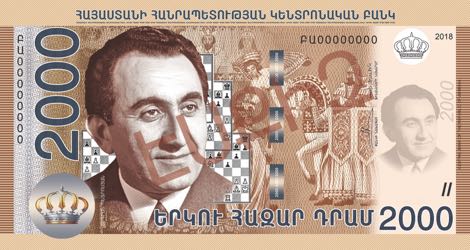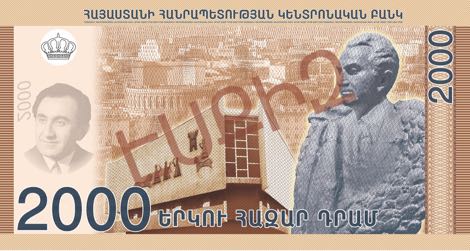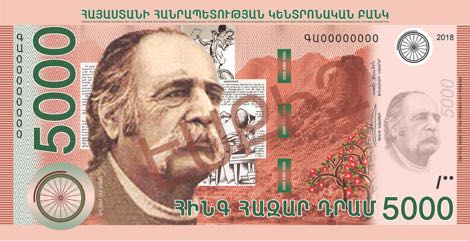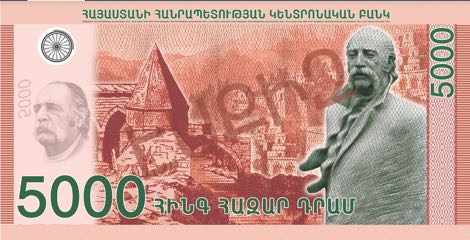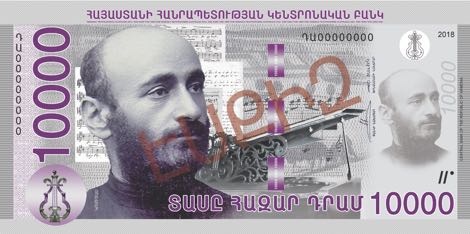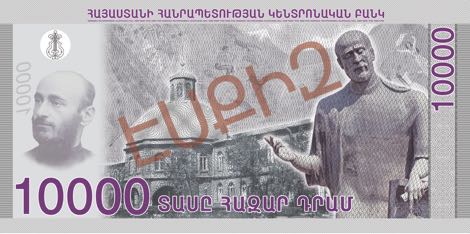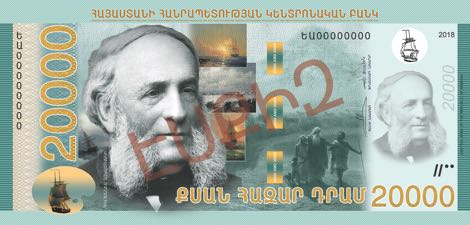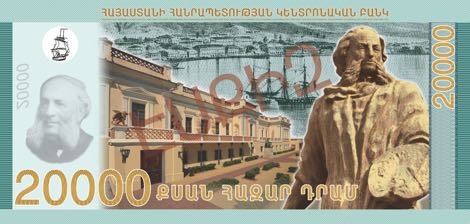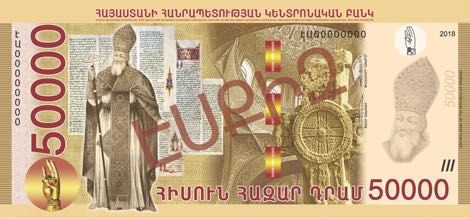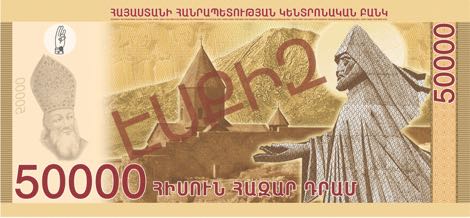 Update 12-10-2018: a video showing the new banknotes!