Nigeria unfortunately has a history of rebel uprisings. What's interesting is that several of these rebel groups have issued their own currency and banknotes. Between 1968 and 1970 there was the Republic of Biafra that left some banknotes to history which weren't recognized outside of Biafra but are still quite popular amongst collectors.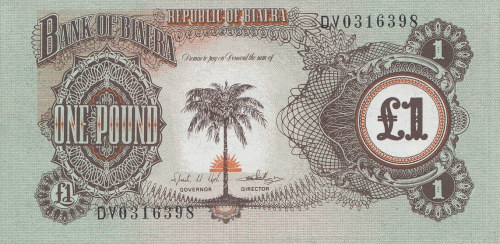 Now it seems we can expect two new banknotes from no less than two breakaway states. On the one hand there are the Niger Delta militants and there is also the Middle Belt. The Niger Delta militants unveiled their banknote a few days ago: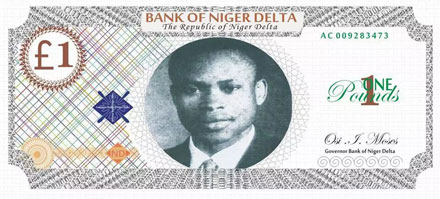 After that move the Middle Belt also presented a banknote with the head of Major Gideon Gwaza Orkar on the front. He was the man behind a violent coup against the government of General Ibrahim Babangida in 1990. The coup was crushed and the Major was executed.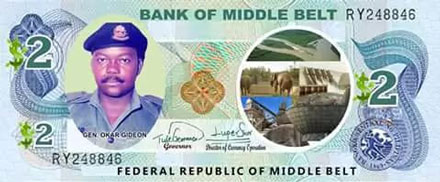 Now doesn't that banknote look sort of familiar...?