We've come to the U-series already from fantasy banknote creator Mujand. This time we visit the islands of Evshlohogi in the Blissdane Naive universe (other lands and stories can be found here). There are four banknotes in this series, with the Queen and three princesses on the front and part of a partial image on the back... When you combine the four backsides you get a cool larger image of the complete Staal holding up Blissdane Naive (as seen below).
But that's not the only nice thing about the notes, oh no... On some of the notes you can find a hidden secret... I've promised not to reveal where or what it is but it really ties the notes and story of the Evshlohogi Islands together.
If you're from the Netherlands you may also find another 'secret' on the 5-dubre note. Doesn't the Queen look rather familiar...?
Again lots of hidden gems and secrets to be found on this new series from the ever entertaining and surprising Mujand. This and other series can be bought directly from the source.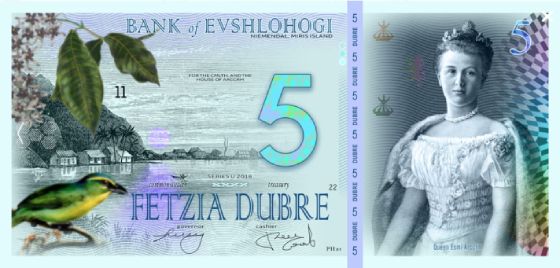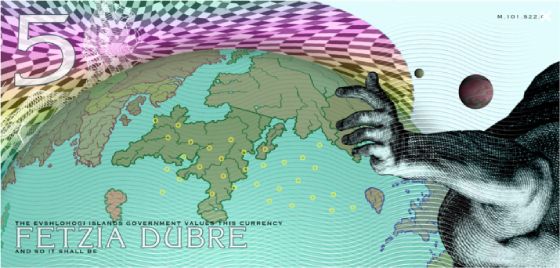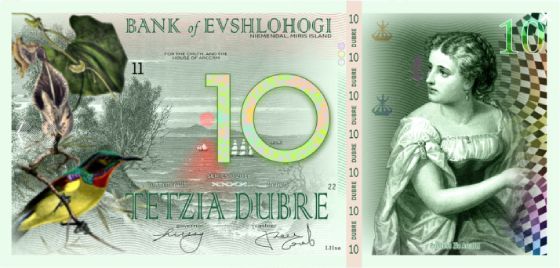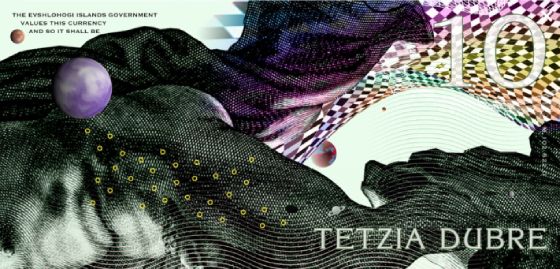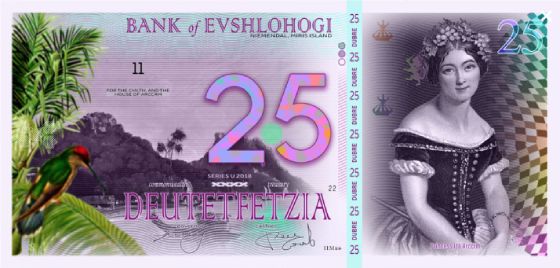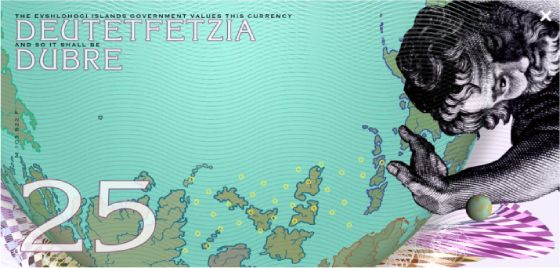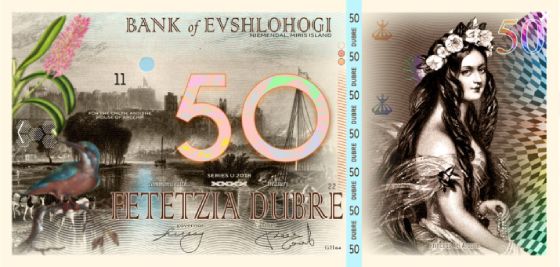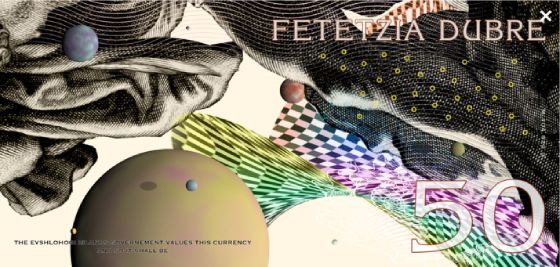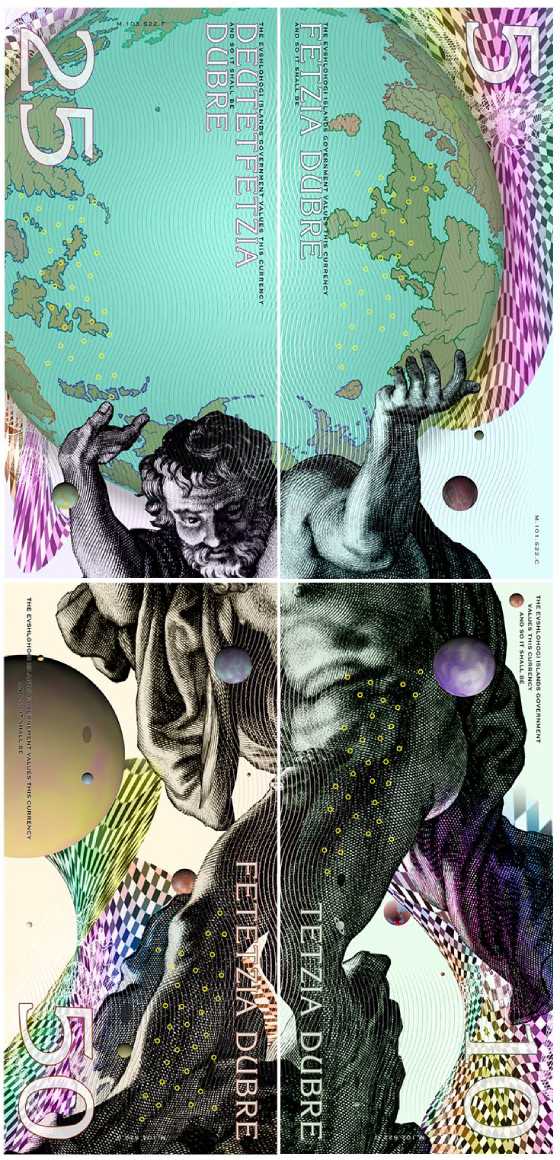 Disclaimer: these notes were sent for review purposes. The text is entirely mine and was not paid for or asked for in any way.