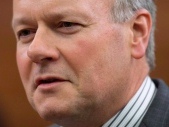 After the turmoil in the United Kingdom with the presumed absence of women on their banknotes (which was corrected when the Bank of England announced Jane Austen would be on the next 10 pound note), it seems Canada is the new target of angry women. With the introduction of the new 5 and 10 dollar next Thursday, the new polymer series is complete but has no recognizable women on the notes (except for the Queen of course).
The Governor of the Bank of Canada Stephen Poloz has said that he thinks the argument is valid and should be looked into in the future when the current series will be replaced. However, that could take a decade or longer. He did receive 22,000 signatures urging him to reconsider.
Another interesting fact from the news article is that the signature of Poloz will be on the new 5 dollar note. The 10 dollar note probably still has the signature of his predecessor Mark Carney.