A wonderful new package from Mujand.com! I'm very enthusiastic about the latest set of fantasy banknotes celebrating National Parks from all over the world. We've already had three beautiful notes from North-America, Africa and Asia. The latest four notes depict Uluru-Kata Tjuta in Australia, Parc National des Écrins in France, Jotunheimen Nasjonal Park in Norway and Serra dos Órgãos in Brazil.
The new notes have the same design as the first three notes with flora and fauna from the different parks, flags of the countries the parks are situated in, unique serial numbers and several security features. All the notes are in the same currency as the official banknotes from these countries except for France which now uses the euro but has the fantasy note issued in the old francs.
The fact that lots of notes have already sold out shows that the Mujand notes are popular. I have a feeling the National Parks notes are particularly popular because of the recognizable themes and the combination of animals, images of nature (plants, flowers, mountains) and the very colorful design which appeals to many. Certainly to me because I think they are beautiful.
You can buy these notes and other past series at the official Mujand Shop.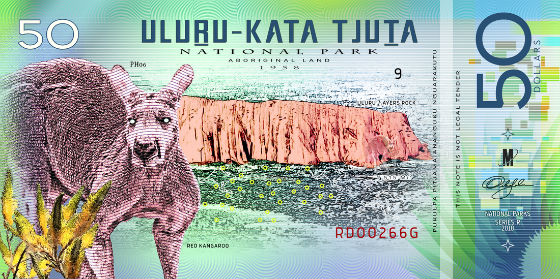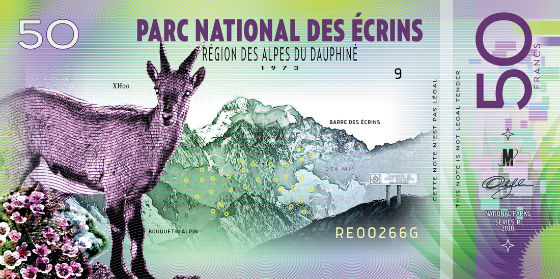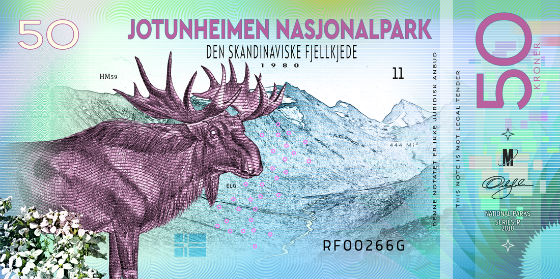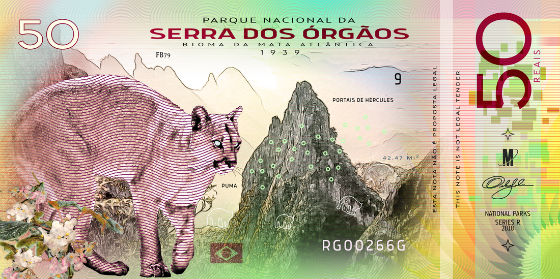 Disclaimer: these notes were sent for review purposes. The text is entirely mine and was not paid for or asked for in any way.